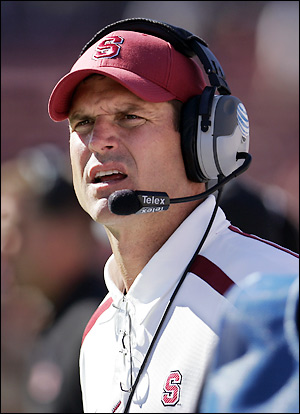 So we need a big week this time around and there's a very solid slate of games starting with an interesting Thursday night match up. I will give fairly careful consideration this time around. I'll at least take more than the thirty-seconds per game I took last week.

Colorado @ West Virginia
This sounds like a cool match up when you read it, but these two teams are certainly falling short of their collective reputations. I watched Colorado look completely incompetent against Toledo a few weeks ago and while they seem to have righted the ship a bit, there's bad trouble in Boulder. By the same token, the Mountaineers are reeling a bit after a tough loss at Auburn in their last outing. I think they've found a solid QB in Jarrett Brown and they'll really dig deep in the playbook tonight.

West Virginia Wins

Virginia @ North Carolina
This one worries me. Neither team has any sort of offense whatsoever. the Cavaliers rank 113th in total yards while North Carolina is 106th. The final score in this one will probably be 10-6, and Carolina has a much better defense than the 'Hoos. What worries me is UVA considers UNC to be their "true" rival, probably because it's the only rival they can consistently beat. Since I was born in 1985 UVA is 18-5 against Carolina. With that said, this UVA team is really, really bad. This one will be close, no thanks to Al Groh.
North Carolina Wins
No. 4 LSU @ No. 18 Georgia
This is a very interesting match up. LSU is ranked a little too highly for my tastes. They have an excellent defense but I think their offense has some room for improvement. Georgia is flying under the radar somewhat as quarterback Joe Cox and wideout A.J. Green have developed a nice little rhythm. Home field is crucial and I like the hedges in this one by just a little bit.
Georgia Wins


No. 7 USC @ No. 24 California
After Cal thoroughly embarrassed themselves (and me for picking them) last week, I have a hard time justifying picking them again. Is that reason enough to pick against them? No, not really. I like Cal a lot. They have a classic stadium from 1923 that is still standing despite being built directly on top of the Hayward Fault (the fault line runs almost exactly from goalpost to goalpost). A 1998 seismic study considered the building and "appreciable life hazard" in the event of an earthquake. There's also a fine view of Strawberry Canyon from the stadium, which is just an awesome name. Man I like Cal.
USC Wins
No. 8 Oklahoma @ No. 18 Miami
After being thoroughly dressed down last weekend in Blacksburg, the media lovefest for Miami has died down to a whisper. The thing is, they're still good, they simply ran into a buzzsaw last time out. Oklahoma will still be without Sam Bradford, and while Landry Jones has played terrific for a freshman, he hasn't done it against any opponents of note. I like Miami to rebound at home in south Florida.
Miami Wins
Auburn @ Tennessee
Auburn has been impressive on offense and Tennessee has not. I actually like Lane Kiffin for some reason, but I don't think this first season is going to go particularly well. It hasn't hurt his recruiting though.
Auburn Wins
UCLA @ Stanford
This should be a good game. I like both of these teams, but I think Stanford has a few more weapons to work with (first time I've ever said that). It's shaping up to be a big season for the Cardinal.
Stanford Wins