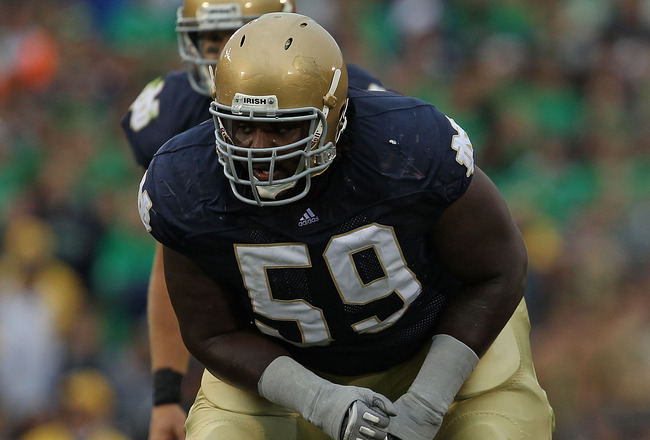 Last season the party line was that Chris Stewart
moved from OL to 1L
. Ever wonder what a day in the life of a college football player and full-time law student wrapped into one would entail?
Here is your answer
.
According to Notre Dame records,
Stewart
became the first football player in school history to be accepted into
Notre Dame Law School
. In fact, he was the only Division 1 collegiate football player to enroll in law school last season,
but that's a different story
.
Given his graduate level education a future profession in the courtroom awaits Stewart. But those plans will be put on hold as he strives to excel at another profession: an NFL offensive lineman.
Yesterday Stewart signed a deal with the Jets and will compete for a position on their roster once
camp starts on Monday
, August 1.
The 6'5", 351 pound Stewart played on both sides of the ball during his five years at Notre Dame but with such a large frame he projects as an offensive guard at the next level. Offensive guard is a position of need for the Jets so Stewart's presence will be more than welcome.
Even if his NFL career falters, he can always
turn to law
to earn a pretty penny in his professional career.