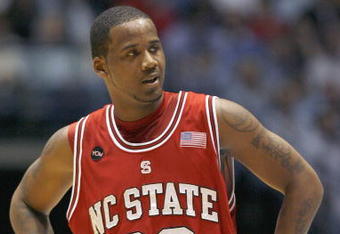 I'd just like to take a moment to witness and make fun of the North Carolina State basketball program and athletic department as they flounder to replace former coach Sydney Lowe, who was fired this season after amassing an 86-78 record during his time in Raleigh.
Lowe was a baffling hire at the time. He was a State alumnus and was part of their 1983 Jim Valvano-coached National Champion squad, but he had posted a career record of just 79-228 as a head man in the NBA when hired to lead the Wolfpack.
Of course, Lowe was hired to replace longtime coach Herb Sendek, who was dismissed after five consecutive NCAA Tournament appearances (something Lowe never accomplished) and a 191-132 record at N.C. State.
Sendek went to the postseason in nine out of his ten seasons with the Wolfpack but was ultimately rewarded with a pink slip.
Now comes the news that flavor-of-the-month coach Shaka Smart from VCU chose to stay in Richmond after being offered the N.C. State job. Wichita State's Gregg Marshall was also a candidate, but is also choosing to stay at his current position.
So what does it say when an ACC team can't attract
basketball
coaches from mid-major schools?
It's partly a reflection of the mid-majors stepping up their payments, Smart is due a base salary of $1.2 million a year.
But also, it speaks rather poorly of N.C. State's athletic department. Athletic Director Debbie Yow is apparently no cup of tea to work for and the State fans still suffer from the delusion that their basketball program matters outside of Raleigh.
N.C. State is in a position to make a move in the ACC and reclaim what once was fleetingly theirs. But, this is a massively important hire, one which needs to be much improved from their result of the last search for a head coach.