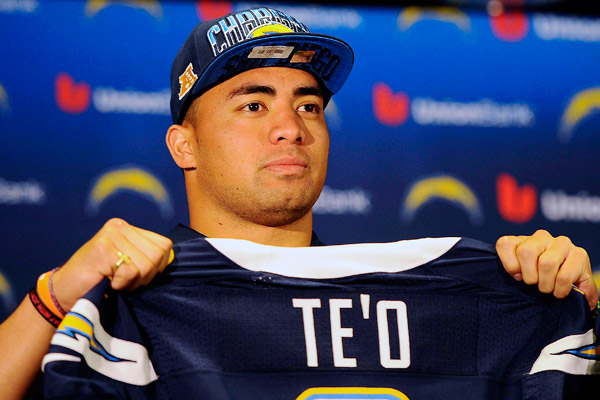 By Justin Cates
Just like recruiting in college, you can never be sure of the success of an NFL Draft class until years down the line.
However, initially the 2013 draft is a reflection of last season when Notre Dame broke out in a positive way and the Hokies fell flat on their collective faces.
The Irish had 6 players selected this year—the most since 2007—while Virginia Tech had only two players picked.
The first Hokie wasn't taken until the sixth round with pick 171—the lowest the first Tech player has gone off the board since 1993 when no Hokies were drafted.
A number of the undrafted players agreed to free agent deals with various teams just moments after the final pick was made Saturday, but today we're looking at the draftees.
Earlier in the week Brian pointed out a note from NFL.com writer Gil Brandt pertaining to the most successful college programs in terms of players drafted.
Corey Fuller hopes to add depth to the receiving corps in Detroit.
Not including this class, both Virginia Tech and Notre Dame have seen 50 players selected since 2001.
Currently, there are 34 Irish alumni and 27 Hokies on NFL rosters though of course this will likely change a good bit in the coming months.
Still, the numbers give us an interesting look at one of the similarities of two programs that few people would make a connection between apart from Brian and I.
That will change soon with the announcement that Virginia Tech will
travel to play Notre Dame
in South Bend in 2016.
Tight end Tyler Eifert was the first Irish player selected with Pick No. 21 (Cincinnati)
It will mark the first meeting between the schools in football and it comes as part of Notre Dame's agreement with the ACC to play five football games per season against conference members.
It remains to be seen when the return date in Lane Stadium will be, but either way we're very excited to finally have a meeting on the field.
It may be a long way off, but consider the gauntlet thrown down for our game preparations.