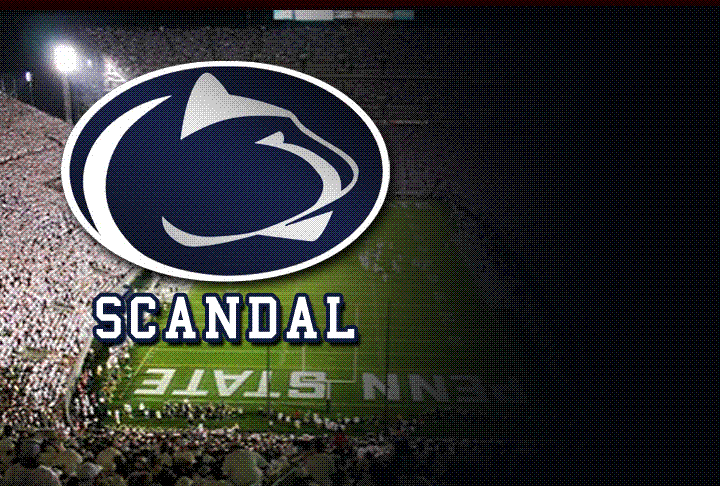 In the wake of the Penn State football scandal there are many things that should be left unsaid about the story. For that matter, don't expect to find specifics about the allegations against Jerry Sandusky here.
You can also throw away any positive sentiment towards Joe Paterno and what he means to not only those in Happy Valley and college football world out the window.
If you its specifics you want, check out
ESPN and their related stories
feature.
What should, no must, be understood is that a group of adults deemed to be academic leaders and role models for America's future failed to address a pervasive and
egregious scandal that affects more
than just Sandusky's victims.
But Sandusky does not stand alone as the sole villain in this tragedy. Make no mistake about it, those who failed to take action and ensure Sandusky be brought to justice are equally guilty desperadoes. That group includes administrators and football staff members all the way from the very top of the university's totem pole to the very bottom. Anyone with knowledge of the sickening acts that persisted over the span of many years is accountable.
For what purpose and what measure did those so-called leaders stand to gain? Money, power and a mountain of guilt that, long overdue, finally crumbled underneath them. We have all heard this same unfortunate story on repeat and sadly, with so much money involved in college athletics, we will likely continue to hear it ad nauseam.
Money and power drive people to do illogical and irrational things. All across the globe since the beginning of time this has been true, so why now in the 21st century would people in State College, PA be immune from such behavior?
Yet they are not martyrs. They are a function of a system that awards athletic success unparalleled and arguably unjustifiable monetary rewards while fueling a lifestyle replete of greed. These people are the problem, not the answer as their positions of power would fool one to believe.
Let their inevitable downfall be an example for anyone else sitting on such disgusting knowledge. Truth be told, once all of the dust has settled they will have only gained tarnished reputations, pink slips and hopefully prison sentences.
No one, not a football coach or university administrator nor a university or corporation is bigger than the law or, more importantly, any single individual. Yet that is what these so-called leaders expressed through their silence. If actions speak louder than words then inaction reveals only one definition: cowardice.
Unaccountability abound, the silence out of Penn State is deafening. While answers are sought, the gravest problem is understanding how such senseless behavior could be tolerated by anyone associated with the program and university. Moreover, how could any individual with knowledge of the wrongdoings not alert someone other than the corrupt university officials?
The biggest losers are the individuals whose lives are now forever scarred by Sandusky's incomprehensible acts. As the public seeks to understand how and why these terrible acts occurred, the victims struggle with their emotions and feelings of emptiness. No amount of counseling or condolences offered to the victims can make amends for the mental toll caused by the horrendous acts.
These are serious matters and they require serious action. To whomever is responsible for punishing the villains, do not let the pedestal of which Penn State football sits as a money-printing business for the university and state of Pennsylvania get in the way of doing the right thing. Even if bigwig university officials lack the morality and integrity to do so, there must be some hope that state officials and their lawyers are not cast from the same mold.
Regardless of who at the university was legally responsible for pursuing the allegations against Sandusky, the entire chain of command from the top down to the very assistant that informed Joe Paterno of the first incident deserves to be fired. Not even Joe Paterno can be exonerated from punishment.
Matt Millen, a former player under Sandusky, was quite noticeably distraught during an interview this morning on ESPN. He summarized the scandal better than anyone has to date.
…This is about people. And if we can't protect our kids, we as a society, are pathetic. So, that's where I stand on it.