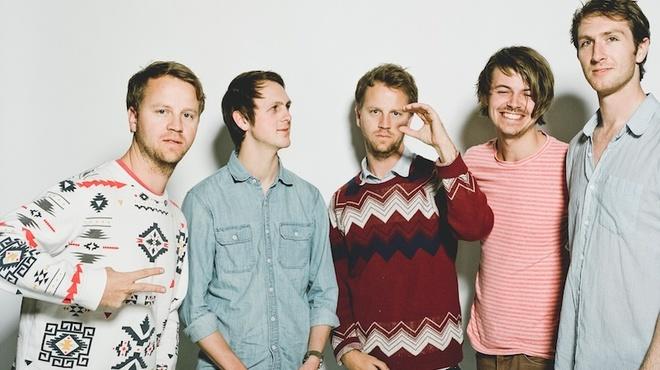 By Justin Cates
This group came to my attention via the good taste of one Luke Sweet.
Cayucas has a happy summer vibe to their songs that makes it virtually impossible to feel down while listening.
The song "East Coast Girl" particularly leaves my head filled with images of a red convertible—driven by me of course—racing along a winding, coastline island road at maximum speed with the top down.
If you're looking to get in on the ground floor with a band, these guys are perfect. They released their first album,
Bigfoot
April 30 of this year and have only been releasing songs to the public since 2011.
The group consists of twins Zach and Ben Yudin (Ben plays bass), Banah Winn on keys, Casey Wojtalewicz on percussion and Christian Koons on guitar.
In addition to making pleasant tunes they've cranked out a number of quirky videos to back tracks like "Cuyucos" and "High School Lover" which you can see below.
They're also signed to a label called Secretly Canadian which makes me chuckle. Don't be ashamed Canada.
So as we ease our way into fall, here's one final grasp at the last threads of summer.